I have been MIA for a while and apologise for that. Things have been hectic- our house buyers pulled out last minute so we had to frantically re-market our place. Talk about HIGH stress levels! We have found new buyers and are hoping the move will take place in November! EEEEKKKK Fingers crossed.
I am back with....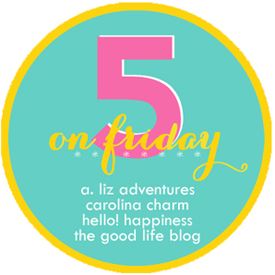 1. October 15th - Wave of light celebration
image
October is Pregnancy and Infant Loss Awareness Month and October 15th is Pregnancy and Infant Loss Remembrance Day. At 7:00 along with thousands of other people we will be lighting a candle in memory of a baby boy who lost his little life just before he was born. As I am celebrating Baby Es 6 month birthday another mother who was part of our NCT group (pregnancy preparation classes) will be trying to come to terms that 6 months ago when she was 10 days overdue and in hospital about to be induced something horrible went wrong. I will not go into it and do not know all of the details but whilst the NCT group was waiting to hear about their beautiful baby we were told something that shocked us to the core. Her baby did not make it. We hand't given birth yet but the pain and empathy we felt inside is beyond anything I could explain. I still cry thinking of their loss and how difficult it must have been to carry her baby to full term, feel the love the bond and then never get to meet him........
so at 7:00 we will be lighting the candle to remember this little boy and give strength to his mum and dad.
For further information visit the following websites:
http://www.october15th.com/
http://www.stillbirthalliance.org/modules.php?name=Content&pa=showpage&pid=3&link_id=67
http://www.uk-sands.org/
2. Celebrating 6 months with Baby E
Baby E... 30 minutes old

I can't believe she is 6 months old today! Time sure has flown by and I finally feel as though I have properly settled into motherhood. She makes me smile with amazement every single day (even on bad days)


3. Crafting this weekend
These ribbons will be involved and it will be super easy- post to follow shortly
4. Making these!
I have seen these all over Pinterest and although they are not 'healthy' per say THEY are BAKED and they look amazing! Has anyone made these before? Any tips
5. Sunday Lunch
We will be meeting up with one of our best couple friends for a long leisurely Sunday Lunch at The Long Dog in Waddesden. Super excited as I LOVE Sunday Roasts but also excited to catch up with really good friends.